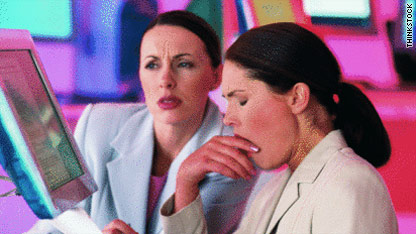 Genetics may affect an individual's response to sleep deprivation, according to a study published in the journal Neurology.
Researchers at the University of Pennsylvania School of Medicine studied 92 people who did not carry the gene DQB1*0602 and 37 people who were carriers of the gene, whom they considered to be healthy sleepers. The gene is closely associated with narcolepsy, a disorder characterized by excessive daytime sleepiness and caused by the brain's inability to normally regulate sleep-wake cycles. Not everyone who has the gene variant has narcolepsy.
In the study, subjects spent 10 hours in bed during the first two baseline nights. On the following five nights, they were given only four hours to spend in bed, and the rest of the night was spent awake reading, playing games, watching movies or talking with staff, to replicate partial sleep deprivation.
The researchers found the test subjects with people the gene variant rated themselves as being more sleepy while fully rested and sleep deprived.
"When we looked at their physiological sleep, we looked at the drive to sleep, we found that they had lower levels than the negative people," said study author Dr. Namni Goel.
Researchers also found individuals who carry the gene have more fragmented sleep, which translates into less deeper, more restorative sleep typically found in Stage 3 sleep; instead, more time was spent in stage 2 sleep. The presence of the gene did not impact memory and cognitive performance; both groups showed a slowdown, according to the researchers.
Goel noted that the study participants were all between 22 and 45 years of age. "You can't generalize our findings. It really is restricted to that population," she said.
"Different genes are probably regulating different aspects-whether it's how you rate yourself or how you perform, or this inherent sleep drive," Goel added. "This is one gene and we're continuing to look for others. The data should be replicated, but it gives us a hint of why some people respond better than others to sleep loss."