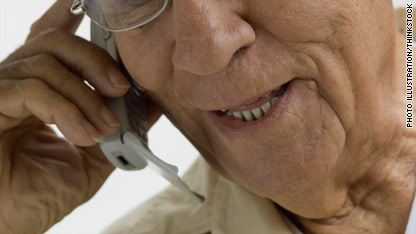 Peer-support improves blood sugar control in patients with diabetes, according to a study published Monday in the Annals of Internal Medicine. Findings confirmed phone calls to peers facing similar disease-management issues offered an alternative and rather beneficial approach to traditional nurse-care for patients with diabetes.
Traditional nurse-care management programs are not useful for all patients with diabetes. Lack of face-to-face meeting time and financial barriers set hurdles in creating quality management programs. One of the costliest diseases, diabetes is an expensive disease to treat. Even more so, the cost of taking a pill to control blood sugar levels is on the rise.
"We know that many, many people with diabetes know what they are supposed to be doing – taking medications, starting insulin if oral medications alone no longer work well enough, following diet plans, maintaining physical activity, monitoring disease status and symptoms – but [patients] find it too difficult to do well. They also may know what they are supposed to do but not how to do it," noted Michele Heisler, the study's lead researcher and an associate professor of Medicine and Health Behavior and Health Education at University of Michigan. "Many people need more self-management support than over-extended health care systems can provide."
Researchers assigned 244 male veterans with uncontrolled diabetes to either peer-support or a traditional nurse-care management program. Patients with uncontrolled diabetes had high blood sugar levels during the three months prior to the study's onset as measured by hemoglobin A1c levels, according to Heisler, a primary care physician at VA Ann Arbor Healthcare System.
Patients assigned to the traditional nurse-care program attended an educational session and received assignment to a nurse-case manager. In the peer-support set-up, researchers matched patients with diabetes similar in age. Before the intervention, the peers underwent basic training on peer communication. Patients initially met in a group setting to define their individual self-management goals and outlined steps to reach their disease management goals. From there on out, the peers made phone calls to each other at least once per week. The phone calls aimed to touch base about the progress of the peers' efforts of disease management and to provide mutual encouragement.
The assignments in the peer-to-peer support model allowed patients to act not only as learners, but teachers, as well.
"We explicitly wanted to test whether patients who were having self-management challenges and did not have good control of their diabetes might be better motivated themselves if given the opportunity to both help and receive help from another participant facing similar self-management challenges and who also had poor control," according to Heisler. "Patients know a lot about living with their condition and strategies they have developed so have a lot to share with others also struggling."
Researchers assessed the results of the peer intervention and nurse-care program by measuring changes in the patients' hemoglobin A1c levels. Furthermore, researchers monitored patients' blood pressure, changes in insulin therapy, and adherence to oral therapy regimens. The findings showed patients receiving peer support managed their conditions better. Lower hemoglobin A1c levels indicated higher control of blood sugars in patients receiving peer intervention.
Peer-support programs can improve the quality of self-management care and improve health outcomes in patients with diabetes.
"Diabetes management requires much more than regular visits to health care offices," added Heisler. "We need to develop a menu tailored to people's different needs of both face-to-face extension services, as well as use of technology whether the telephone as we used with the assistance of an interactive platform so people could maintain their privacy."