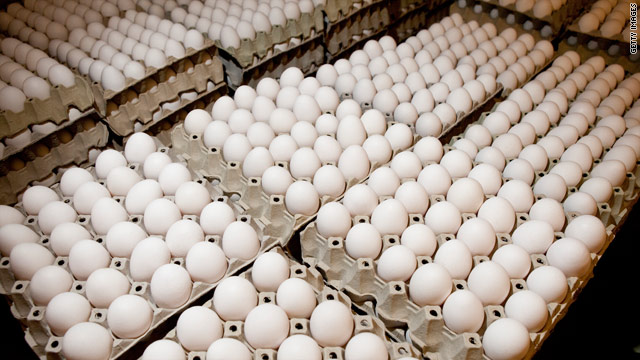 The FDA has sent Hillandale Farms of Hampton, Iowa, a releasing letter allowing the company to start shipping its eggs, beginning Monday.
Hillandale Farms was one of two companies that recalled its eggs in August 2010 because of the potential for Salmonella poisoning. According to the FDA, since August, three egg-producing houses owned by Hillandale have been extensively tested and have been found to have no evidence of Salmonella contamination. Four others overseen by the company still are undergoing further testing before they are allowed to ship. Hillandale has also promised to enhance its systems in order to detect Salmonella in the future.
In the letter to Hillandale, the FDA noted, "(We) find your corrective actions to be adequate. We note your agreement to clean and disinfect houses one (1) and two (2) prior to repopulating and your commitment to comply with the requirements of the Egg Safety Rule."
On August 19, Hillandale Farms initiated a recall of eggs that went to grocery stores, distributors, and wholesalers in 14 states; these entities then distributed the shell eggs further throughout the country. In all, more than 500 million eggs were involved in the nationwide recall.
The other company, Wright County Egg, of Galt, Iowa, has been issued a warning letter by the FDA, based on the agency's August inspections of the company's operations. In the summer, the FDA found what it termed "deplorable" conditions at Wright County Egg after the company conducted a nationwide voluntary recall of shell eggs that it had shipped since May 19, 2010. The recall began on August 13, 2010. Shell eggs from Wright County Egg were sold to distributors and wholesalers in 22 states and Mexico, who then distributed the shell eggs further. According to Wright County Egg of Iowa, 380 million of its shell eggs were recalled under many different brand names,  including: Lucerne, Albertson, Mountain Dairy, Ralph's, Boomsma's, Sunshine, Hillandale, Trafficanda, Farm Fresh, Shoreland, Lund, Dutch Farms and Kemps.