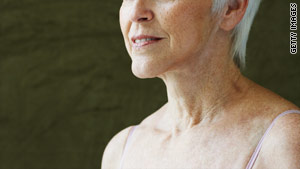 The frequency of postmenopausal women getting tested for osteoporosis should depend on the individuals' bone health, rather than following a one-size-fits-all approach, according to a study presented this week.
Although the U.S. Preventive Services Task Force estimated that every two years might be a reasonable interval, there is no long-term study to show how often women should be screened for osteoporosis.
One study out of the University of North Carolina at Chapel Hill School of Medicine suggests that having a bone density exam should range every one to 10 years depending on the woman's health.
Margaret L. Gourlay and co-authors followed 5,035 women (ages 67 and older) over a total of 15 years to determine what the optimal testing interval. The women in the Study of Osteoporotic Fractures underwent DXA testing, which is a bone density exam using X-rays to measure how many grams of calcium and other bone minerals are packed into a segment of bone, and were tested at least twice and up to five times during the 15-year period. The study started in 1986.
"If a woman's bone density at age 67 is very good, then she doesn't need to be re-screened in two years or three years, because we're not likely to see much change," Gourlay said in a press release. "Our study found it would take about 16 years for 10 percent of women in the highest bone density ranges to develop osteoporosis."
For the high-risk group, the estimated time was 1.26 years, while it was about five years for the moderate risk group. If a woman has a less than average bone density, known as osteopenia, in her initial bone screening, she should get the test every one to two years, the authors recommended.
"These results suggest that baseline bone mineral density is the most important determinant of a screening interval," the authors wrote in the abstract.
Gourlay presented the findings Sunday at the American Society for Bone Mineral Research in Toronto.