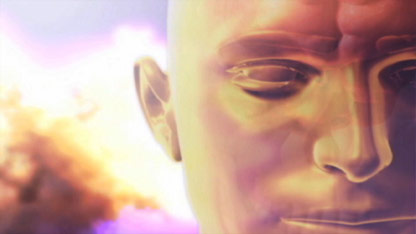 Military medical researchers are optimistic that they have developed a blood test that can detect if someone has suffered a concussion or a mild traumatic brain injury.
"This is a breakthrough" says Col. Dallas Hack, director of the Army's Combat Casualty Care Research Program.
Traumatic brain injury (TBI) is a big concern for the military, particularly milder forms, because unlike TBI, milder injuries cannot be seen on X-rays, CT scans or MRIs

Having a simple blood test would be useful not only for the military but for civilians as well.  If more research confirms the efficacy of this test, it could also be used on people who are injured on the football field, in a car accident or any other situation where the head hits  something hard. "It can make a significant benefit to mankind," Hack says.  He compares this new test to the so-called troponin test,  a blood test given in cases of  suspected heart disease;  it can detect proteins that are released when heart muscle is damaged.
The new brain blood test works in a similar way. After blood is drawn, researchers have been able to detect at least two proteins that are normally found in brain cells and are released when the cells break open after somebody suffers a brain injury. Hack says they have found that the level of proteins released from the injured cells are high enough, that they cross the blood-brain barrier and therefore can be detected in measurable quantities.
Susan Connors, president and CEO of the Brain Injury Association of America, says she's hopeful and cautiously optimistic about this research. She believes this test holds tremendous promise, but she also notes that false hope is cruel, so she is tempering expectations.  "We don't want something out there that will give us a false positive. So in a way we are saying hurry up and slow down so you do it right."
Connors acknowledges that having a test like this would be extremely helpful on the battlefield or football field because it could prevent someone from returning to combat or a game with an undetected injury.
For example, she says, if a football player has a strong head collision on the football field, he would be taken to the sidelines and be asked simple questions: "What's your name?"  or "What is today's date?"  If the player answers the questions correctly, trainers might assume he is OK to go back into the game, when he could have suffered a concussion. " Having multiple, repeated concussions is dangerous, says Conners, so having a blood test like this would help rule out a concussion or mild TBI before the player goes back on to the field.
The test is still in the early part of clinical research, but Hack says results from the first 34 patients given this blood test came back positive for mild traumatic brain injury. (the patients also were also tested on the Glasgow coma scale, a standardized system used to assess the degree of brain injury)
The next step for the blood test is to widely expand the number patients in the clinical trial in the next few months, Hack says.  Blood tests have to undergo rigorous testing similar what's done when the Food and Drug Administration (FDA) approves drugs.
" We are hoping to have the major pivotal trial done and submit it to the FDA for approval by the end of 2012," says Hack. "It's exciting," especially because "this whole field has been so underaddressed in medicine."