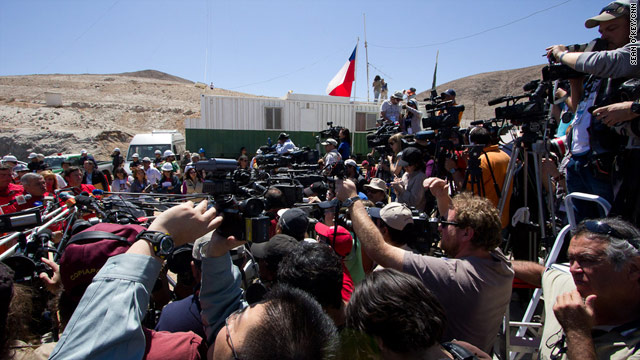 Presumed dead, Ramon Sabella and 15 others survived a 1972 plane crash in the treacherous, sub-zero Andes Mountains for more than two months. The world was stunned to learn that he and members of his rugby team had been able to live in the mountains despite shortage of food, brutal cold and avalanche threats.
Their unlikely tale of perseverance in the face of extreme adversity brought immediate attention and intense curiosity.
After their rescue, so extreme was the attention from reporters and photographers who followed Sabella that he found cameras in his hospital bathroom.
He and his fellow survivors were young, around 18 to 20 years old, and just wanted to go home, Sabella recalled.
"I wanted to be with friends and family," he said. "The press was uncomfortable."
Sabella emphasized that his experience of survival and the Chilean miners are completely different.
The miners have communicated regularly with the outside world, their families, health experts and psychologists. They also have a steady supply of food, medicine and water. But Sabella and his fellow survivors were completely cut off from the world.
Sabella noted, too, that the number of news media outlets has exploded since his rescue in the 1970s.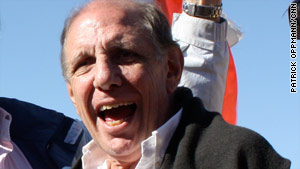 The attention can be  unwelcome, but Sabella said the miners are "strong." He and three other plane crash survivors visited the Chilean mine in September to send them encouraging messages.
Could the crush of media attention on the miners hinder their recovery?
"If the miners can hang on and be normal, spend time with family and friends, they can manage not to be overwhelmed," Sabella said. "They'll be OK."
The glare of the spotlight will be intense, but Sabella said, "Remember, it's going to be a limited time span. It may be weeks, but then go back to real life. There's going to be attention, media scrutiny, books, movies - that's not normal life."
Sabella's plane crashed exactly 38 years ago Wednesday and inspired the book and movie "Alive."
After having survived the media glare, Sabella warned, "Don't live exclusively for that [attention]. Tell your story, but live your life."
CNN.com's Sophia Dengo contributed to this report.