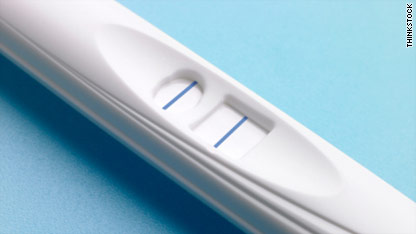 A study in the journal Neurology finds women with epilepsy may have a harder time conceiving than women without the disorder.  Epilepsy results from the generation of electrical signals inside the brain, causing recurring seizures.
Researchers in India followed 375 women with epilepsy who were trying to get pregnant. The women were followed for a decade. They found 38 percent of the women failed to conceive. When researchers broke down the data even more, they found 7 percent infertility for women taking no antiepileptic drugs (AED) , 32 percent for women taking 1 AED, nearly 41 percent for women taking two 2 AED's and 60 percent for women taking 3 or more AEDs.
Researchers say women who took phenobarbital to treat their epilepsy were more likely to be infertile.  Researchers say it is important to put the study into perspective. "Two-thirds of women with epilepsy, particularly younger women who have milder epilepsy, do not have much problem," wrote lead researcher Dr. Sanjeev V. Thomas in an email to CNN.  Thomas hopes this could lead to new ways to treat women with epilepsy who want to have a baby.  "It may be possible to modify the antiepileptic drug therapy to improve chances of pregnancy," says Thomas.