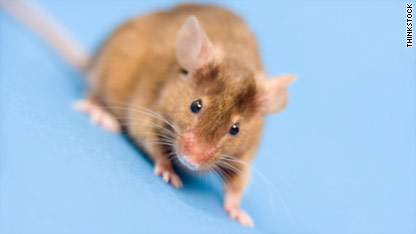 Exposure to light at night may cause weight gain without a change in activity levels or increased eating, according to new research in mice. The study was published in the online edition of the Proceedings of the National Academy of Sciences.
Lead study author Laura Fonken, a doctoral student in neuroscience at Ohio State University, explained that her study involved three groups of mice: One group was exposed to a standard light/dark condition, one group was exposed to a dim light cycle and a third group was exposed to 24 hours of continuous light for eight weeks.
While the three mice groups were exposed to the same activity and food levels, Fonken said,  the mice exposed to more light gained more fat than the mice that lived in standard light conditions.
Why did the light-exposed mice gain weight? Fonken said the light exposed mice were eating during their normal rest periods, adding, "when we restricted their food to times when they would normally eat, we didn't see the weight gain," Fonken explained "This further adds to the evidence that the timing of eating is critical to weight gain."
Explaining how this might apply to humans, Fonken said that the dim-light mouse group could be compared to human exposure to television or computer time and eating during screen time—rather than during a meal time–is not uncommon, which might explain human weight gain.Previous studies have shown higher body mass indexes and increased rates of cardiovascular disease in overnight shift workers, she said, another instance where eating during traditional rest periods may apply and add to weight gain.
Fonken said they are also looking the role of the hormone melatonin, and whether light may change the levels of melatonin, which is involved in metabolism and may play a role in interrrupting the genes that control when the mice feed and are active.