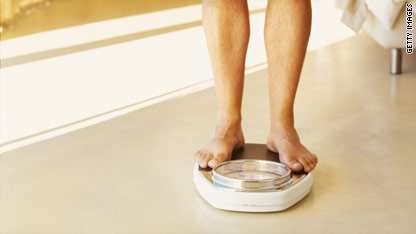 Are you trying your best to eat right and exercise, but still not losing weight? One study suggests that lack of sleep could throw off a diet.
Research from the University of Chicago showed that dieters who slept for 8.5 hours lost 55 percent more body fat than dieters who slept 5.5 hours.
"Lack of sufficient sleep may compromise the efficacy of typical dietary interventions for weight loss and related metabolic risk reduction," the study authors concluded in an article released Monday in the Annals of Internal Medicine, a journal of the American College of Physicians.
Not having enough sleep could affect a hormone called ghrelin, known to affect appetite and weight. An increase in this hormone level has been shown to make people hungrier and cause higher fat retention.
The dieters who slept less reported feeling hungrier throughout the course of the study.
The study had a small sample size – 10 sedentary nonsmokers, between the ages of 35 to 49 years with a body mass index considered overweight to obese (BMI 25-32), who stayed in what's considered a closed study environment for two weeks.
They ate the same diet, consumed multivitamins and performed the same type of work or leisure activities. Six of them were assigned to 8.5 hours of sleep, and four slept 5.5 hours. Those who slept more lost more fat and maintained fat-free body mass.
"Together, these results suggest that the loss of sleep at times of limited food intake amplifies the pattern of ghrelin-associated changes in human hunger, glucose and fat utilization, and energy metabolism," the study authors wrote.