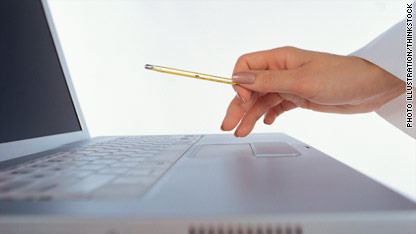 Today  guest blogger  Mary Ann Belliveau, Google's health industry director, shares new findings and insights on how consumers find and use health information on the web.
Just about everything is online these days and so, for users to be looking for health information on the web is almost a given.  But working 15 years in health care and nearly nine on this topic for Google, I've learned that "health" isn't just another category of information.
It's different, and for the same reasons online as it is off: It is extremely sensitive, personal, and the stakes in its applications couldn't be higher.
Health-related information is one of the web's most popular topics. According to a recently completed Google-commissioned study with the research and consulting firm OTX, 75 percent of patients research their conditions online before discussing them with a physician, and 70 percent said they search the web afterwards to learn more.  Search was the online tool of choice for most users, as 64 percent said that search engines were their first stops online, and 37 percent noted that they conduct health-related searches on a weekly basis.
Search is just one of several tools that people employ to find health information online.  They're also using social media tools, like YouTube, to view and to share this info as well.  Ho-hum, you might think; a little bit of everything is on YouTube, so in the 24 hours of video that are uploaded every minute to the site, a health-related clip must make it in there occasionally! Indeed, this is true, but like search, the health category isn't a niche on the vast online universe.  Consider this: the 'Health' category on YouTube, according to our survey, was more popular than the 'Sports,' 'Food,' and even 'Celebrity' categories.  Moreover, nearly one in three YouTube users said they watch health-related video, i.e. educational condition-specific videos, videos featuring experts (e.g. doctors), and videos about specific medications.
The No. 1 thing we hear from patients and caregivers is a desire to hear from people in situations similar to their own. Video can help facilitate that.
Online health information is driving users to take action and improve their conditions.  According to our survey findings, after searching for health info:
55 percent changed behaviors/lifestyle
52 percent made a self-diagnosis
49 percent started an over-the-counter treatment
46 percent told a doctor about a symptom I/someone else had
Similarly on the video front, 43 percent of users that viewed health-related content subsequently performed searches about the video's topic to learn more about it.
Having watched the health space evolve over the last decade, what's most encouraging to me about increased health-related web-usage is that patients are using the information they gather to make better, more informed health care decisions.