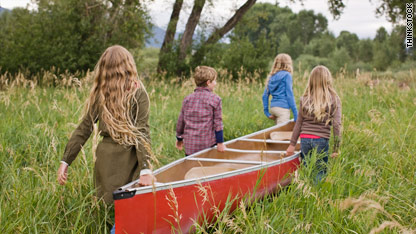 It's not often we use the word "cure" in a headline about cancer, but there's news today that has some doctors buzzing. 
A report published Wednesday in the New England Journal of Medicine describes a new therapy for a deadly childhood cancer.  The disease is called high-risk neuroblastoma, which affects the nerves lining the spinal cord and often forms tumors around the adrenal gland, in the abdomen.  226 patients were split into two equal groups.  In the half receiving the experimental therapy, 66 percent survived without complications for two years, compared to 46 percent of those who got standard therapy.
The difference was so dramatic that the study was actually stopped early, because researchers decided it would be unethical not to offer the new therapy to all patients.
The study was sponsored by the National Cancer Institute.
Like many newer treatments, this one harnesses the body's own immune system to target cancer cells.  The approach is known as immunotherapy.  In this case, the homing beacon is a protein known as GD2, found on the surface of the cancer cells but not on healthy ones.  The treatment delivers a protein called anti-GD2 to attack those cells.  The therapy's other component – drugs known as cytokines – increase the overall activity of the immune system.
Neuroblastoma typically develops early, with a significant number of cases in children less than a year old.  About a third of the time, surgical tumor removal is enough to save the patient without further treatment.  The majority of remaining cases are classified as "high-risk" based on genetic testing of the tumor.  While there are only about 600 cases per year in the U.S., because of its severity neuroblastoma accounts for 12 percent of cancer deaths in Americans younger than 15.
Dr. John Maris, head of the neuroblastoma research committee for the Children's Oncology Group, a national consortium of cancer researchers, said he was thrilled by the results. "This is the important leap in cure rates that we've had in the last two decades.  For those of us who used to see 85 or 90 percent of the patients die, this is a major, major improvement."  Maris is director of the Cancer Center at The Children's Hospital of Philadelphia, and an author on the paper.
Maris said the general treatment approach could be relevant to many types of cancer.  Most immediately, he said the therapy should be effective against other cancers with the GD2 protein - most notably melanoma, a type of skin cancer.
The paper was one of two on neuroblastoma, published in this week's New England Journal of Medicine. The second study found that in "middle-risk" cases, patients could be treated effectively with lower doses of chemotherapy than are currently used in most patients.