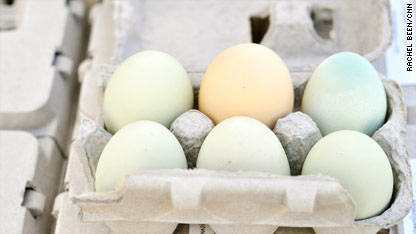 A company under fire after a salmonella outbreak that sickened more than 1,600 people has had "warning after warning" about conditions at its farms for decades, the chairman of a congressional committee probing the outbreak said Wednesday.
Watch the House commerce subcommittee hearing live here.
Need a refresher on the egg recall situation? Here are the basics of what happened.
And here's a roundup of egg safety coverage from Eatocracy.