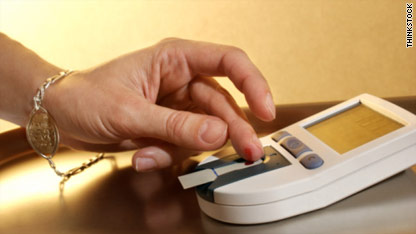 Another diabetes drug is under the Food and Drug Administration's microscope amid safety concerns. On Friday, the agency announced preliminary five-year data shows Actos can increase the risk of bladder cancer in patients using the drug long-term.
Pioglitazone, marketed as Actos, is one of two drugs used to control blood sugar in diabetics.  The data are from a 10-year study by the manufacturer Takeda Pharmaceuticals of San Diego.  The early results did not show an overall link between use and the risk of bladder cancer, but taking the drug for a long time or in high doses may increase the risk, according to the study.
In July a FDA advisory committee looked at whether to pull GlaxoSmithKline's diabetes drug  Avandia off the market because of concerns it increased the risk of heart attack and stroke. 
The committee was split on whether to pull the drug– 12 of the 33 members voted to withdraw Avandia from the market, while 20 voted to allow it to remain with enhanced restrictions and rigorous black box warning labels.  The agency says it  has no data linking Avandia to bladder cancer.  Actos and Avandia are in the same class of drugs.
A FDA statement said the review is ongoing, and that it "has not concluded that Actos increases the risk of bladder cancer."   Patients with any concerns about Actos should not stop taking the drug but talk to their doctor, the FDA advised.