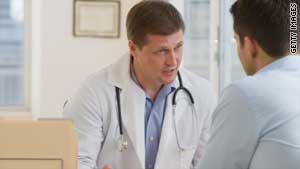 Everybody wants quality health care. Who can argue with that? But it's not so easy to measure "quality' in medicine in an accurate and meaningful way.
Physician report cards are a big part of the quality movement, and they have generated a lot of controversy. As a primary care doctor, I receive a regular report card on my patients with diabetes. The problem is, these reports usually measure only what is easy to measure—small details taken in isolation that don't capture the totality of complex medical care. Yet this is what we are graded on.
When I wrote a recent essay in the New England Journal of Medicine about how dispiriting these report cards are, I was besieged with negative blogosphere commentary about how doctors are afraid to be rated like everyone else. Many of these commentators, interestingly, were doctors who were not practicing clinicians.
My inbox, though, was flooded with personal letters from doctors and nurses struggling to give good-quality, humane medical care in an impossibly complicated system. For these caregivers, the report cards sap what little morale they have left, and offer nothing in the way of helping them with their patients.
A new study in JAMA sheds more light on the limitations of our current quality measures. Data were gathered on more than 125,000 patients receiving care from primary-care internists. Doctor who cared for patients with significant challenges (underinsured, minority, poor socioeconomic status, non-English speaking) ranked lower in quality measures than doctors who cared for wealthier, educated, insured patients.
Does this mean that it's only the lousiest of doctors who choose to work with underserved patients? Or does it mean that these quality measures might be affected by systemic, societal factors that are beyond the control of individual doctors?
I believe that it is the latter. I confess that I am biased, since I work in an urban clinic with an underserved population. My colleagues are superb, committed doctors in whom I'd trust the medical care of my family in a heartbeat.
But beyond my own instinct, I think the data support that our current "quality measures" do not necessarily reflect who is a good doctor and who is a lousy doctor. When the researchers in the JAMA study controlled for these extrinsic societal factors, more than a third of the doctors' rankings were adjusted upward.
Either these lousy doctors suddenly became better doctors, or our current method of rating them does not (at least yet) accurately measure quality of care.
Danielle Ofri is associate professor of medicine at New York University School of Medicine and editor-in-chief of the Bellevue Literary Review. Her most recent book, "Medicine in Translation: Journeys with My Patients." is about the care of immigrants and Americans in the U.S. health care system.