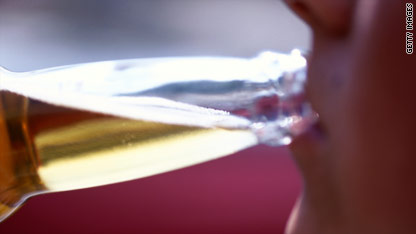 Teens of different ethnic groups use alcohol, marijuana and cigarettes for different reasons and educators should use different strategies to keep them clean, according to a new study that was funded by the National Institute on Alcohol Abuse and Alcoholism. The study is published in the Journal of Studies on Alcohol and Drugs.
Researchers analyzed roughly 5,500  responses from seventh- and eighth-graders in Southern California to surveys that were distributed by researchers from the RAND Corporation. The overall rates of substance use were similar to findings from other studies – about 22 percent had tried alcohol, including about 9 percent who drank in the previous month. Ten percent had tried cigarettes, including 2.6 percent in the previous month. Seven percent had tried marijuana, including 3.2 percent in the month just before the survey.
Hispanic students were the most likely to report having tried alcohol, cigarettes or marijuana. Next most likely were African-American students, followed by Caucasians. Asian-American seventh- and eighth-graders were substantially less likely to have tried any substance.
But the focus of the study was the "why." The RAND authors found that two factors in particular were key to whether Hispanic seventh- and eighth-graders drank or smoked: Their "life skills" in saying no to offers of illicit substances, and whether they expected bad consequences from using the substances – such as poor grades, or poor sports performance.
In the Asian-American group, the most important factors were different. Asian seventh- and eighth-graders were especially less likely to drink or smoke if parents and siblings abstained or disapproved. They were also strongly influenced by whether they had positive impressions of drinking – for example, whether they thought it would make them more popular.
While race and cultural differences are loaded topics, study authors Regina Shih and Elizabeth D'Amico say the findings suggest that educators should adapt their focus to the particular students they are trying to reach.
With Hispanic seventh- and eighth-graders, for example, D'Amico says educators might focus on life skills. "Skills training is important with all teens, but we found it can be particularly important with Hispanics. 'If I go to party this Friday, and there might be alcohol there – how can I not drink, if I don't want to?' You get them to think it through, instead of just saying to themselves, 'I'll just say no.'"
With Asian-Americans, D'Amico says, educators might focus on getting kids to talk to their families about drugs and alcohol, or on clearing up misconceptions about positive effects. "Does alcohol really make you more popular? It's important to understand what's in your head, versus the real drug effect."
Shih and D'Amico say the variations are complex and they're not suggesting a radically different approach for different groups. In an email, Shih told CNN, "Prevention programs that target these factors shouldn't just be offered to students of certain racial/ethnic groups. We suggest that interventions that focus on factors such as providing skills training to resist peer pressure, and discussing beliefs about substance use, should be widely applied across all adolescents."