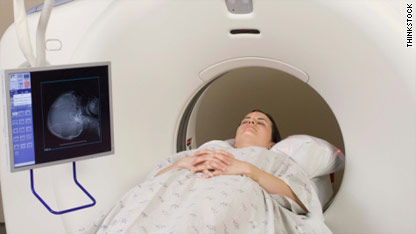 In the spring and summer months, some people with multiple sclerosis  are at a two to three times greater risk for disease activity, according to research published Monday in the journal Neurology, the medical journal of the American Academy of Neurology.
The study, led by Dominik Meier, Ph.D. of Brigham and Women's Hospital, examined MRI screenings and other data taken from 1991 to 1993.  This was before the availability of current traditional therapies to modify the course of the disease.  44 people aged 25 to 52 living in Boston participated in the study.  They had MRIs weekly to monthly over the course of a year. The researchers also included weather information in their study.  MRIs are the primary tools used to monitor the disease progress, as they show the scarring, also called lesions.
"Not only were more lesions found during the spring and summer seasons, our study also found that warmer temperatures and solar radiation were linked to disease activity," said Meier.
Neurologist Dr. Anne Cross of the Washington University School of Medicine in St. Louis, Missouri, wrote an accompanying editorial for the journal:  "This study implicates something going on in the environment, at least in the Boston area but probably many other places too, that is happening either in the spring or summer or just prior to that and somehow enhancing or allowing more disease activity in MS and if we could come up with what that factor(s) is/are, we might be able to alter the course of the disease."
Cross noted that this information could be helpful when researchers are designing future drug studies, as the seasons could affect the outcomes of the results if they are based on MRI scans.
"Anything that could help us understand what causes the disease to act up would be very welcomed information," she added.
Meier added the study has implications for how often MRIs are performed.
"If you look historically at MS, we see this as a chronic, slowly progressing disease that goes over decades. Yet, if you look at the MRI, you have things that change on a monthly or weekly basis," he said.
The National Multiple Sclerosis Society estimates that 400,000 people in the U.S. and 2.1 million people worldwide have the disease.  It defines MS as a chronic, autoimmune disease in which the immune system attacks nerve fibers in the central nervous system.