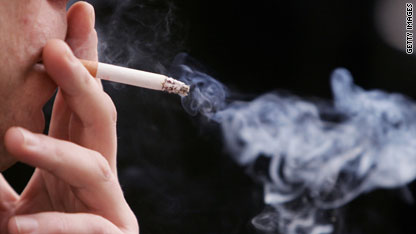 Pro-tobacco videos have a significant presence on YouTube, a study published Thursday in the journal Tobacco Control found.
Researchers in New Zealand searched on the popular video site for the five leading, non-Chinese tobacco brands in the world: Marlboro, L&M, Benson and Hedges, Winston and Mild Seven, on YouTube. From the results, they selected the "most viewed" videos and analyzed the English language videos for content on how it seemed to frame tobacco (positive, negative, complex, unclear or neutral light).
According to the study, 71.2 percent of the 163 videos analyzed had pro-tobacco content, using themes like celebrities and movies, sports, music or archival footages (such as an ad using the Flintstones smoking Winston cigarettes). Of these videos, 71.2 percent contained the brand name of the tobacco product in the title.
Lead author, Lucy Elkins of the Department of Public Health at the University of Otago, in Wellington, New Zealand, and two of her co-authors, noted that "over 20 of the videos examined appeared to be very professionally made."
A World Health Organization treaty requires its 168 participating countries to ban all forms of tobacco advertisements and sponsorships. Unlike television, YouTube is a user-generated site that is not regulated for content control. The site does not take down videos unless it infringes its standards if they receive complaints from viewers.
Two previous studies examining tobacco content on YouTube found that many videos "were clearly amateur but felt that some may have been covert advertisements," wrote Elkins. "Again, they could not tell whether these ads were placed on YouTube independently or by tobacco companies."
Philip Morris USA, maker of the Marlboro brand, said it does not use the online video site to market its products, because marketing and sales of cigarettes in the United States are heavily regulated.
"When it comes to YouTube, Philip Morris USA does not post cigarette brand marketing videos," said Ken Garcia, spokesman for Philip Morris USA. "We have communicated with YouTube in the past asking them to remove YouTube video content that infringed on our intellectual property rights."
But Elkins and the other co-authors wrote that: "The findings of this study suggest that there are many highly viewed videos on YouTube that contain specific tobacco brand content, much of it likely to appeal to youth."
"Tobacco companies stand to benefit greatly from the marketing potential of Web 2.0, without themselves being at a significant risk of being implicated in violating any laws or advertising codes."