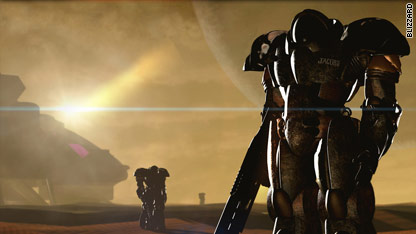 Video games fans around the world have been spending countless hours playing StarCraft II, the highly anticipated sequel to the original Starcraft from 1998. Both of these games are from Blizzard Entertainment.
But there can be too much of a good thing. Some people can develop real addictions to video games, and need help to regain their normalcy in the real world.
Researchers at Chung Ang University in South Korea, Eulji University College of Medicine in South Korea, and the University of Utah looked at how medication might help video game addiction. In the study, they wrote:
Although there is debate regarding the definition of Internet addiction within the field of addictive disorders, it has been suggested to be an inability of individuals to control their Internet use, resulting in marked distress and functional impairment of general life such as academic performance, social interaction, occupational interest, developmental stage, and behavioral problems.
They looked at 11 people who had an internet video game addiction to the original StarCraft, playing it more than four hours per day, as well as eight people who were not addicted, and played for less than one hour per day, less than 3 days per week. The addicts showed different brain patterns when playing the game than the other participants.
Researchers found that symptoms of addiction decreased after six weeks of taking bupropion SR, an antidepressant marketed in the United States as Wellbutrin. This drug has been shown in the past to help addicts quit smoking, pathological gambling, and cocaine. Participants' craving for playing internet video games and their total time of  play went down, as did certain brain activity associated with playing the game. School attendance and daily routine also improved.
"We suggest that bupropion SR may change craving and brain activity in ways that are similar to those observed in individuals with substance abuse or dependence," the authors wrote.
Of course, there are limitations. The sample size was very small, and six weeks may not have been long enough to fully explore the effects of the treatment, the study authors wrote.
Moreover, participants in this study were playing the original Starcraft, not the game fans had waited 11 years to play, points out the Neuroskeptic blog that spotted this study.
"Sadly, the point is moot, because Starcraft II has just come out, and it's more addictive than ever," Neuroskeptic writes.