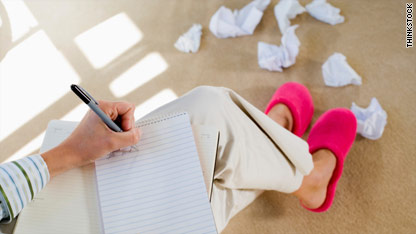 Attention-deficit hyperactivity disorder is getting a lot of attention in children, but it's widely recognized in adults too: about 4.4 percent of adults in the United States have ADHD. Many of those adults are on medication, but may continue to have symptoms of inattention and impulsiveness that impair their lives.
A study led by Steven Safren at Massachusetts General Hospital Behavioral Medicine works toward an evidence-based approach to treating adults with the condition. Researchers looked at 86 adults who had already been taking medications for ADHD before entering the study, randomly assigning them to one of two therapies. Scientists verified the diagnosis for each of them using criteria from the Diagnostic and Statistical Manual of Mental Disorders.
The main therapy tested in this study was a form of cognitive behavioral therapy, which helps people form healthy habits and thought patterns. This therapy targeted three skill sets: problem-solving, reducing distractibility, and dealing with negative thinking and stress associated with the disorder.
"Negative thinking is not a core symptom of ADHD, but we have shown
many adults with ADHD have had a series of negative life experiences due to the disorder, or not getting as far as they'd like to in school, in work, in their relationships," Safren said. "Sometimes that can affect how you think about yourself, how you think about the world, how you think about other people."
The comparison therapy researchers looked at focused on relaxation: training in progressive muscle relaxation and other techniques as applied to ADHD symptoms. It also included education about the disorder and supportive psychotherapy.
Participants who went through cognitive behavioral therapy had significantly better outcomes than those who did the relaxation therapy.
Safren and colleagues had already published a therapist manual and client workbook detailing their cognitive behavioral therapy method, both called "Mastering Your Adult ADHD," in 2005. But their technique gains credibility in this randomized controlled trial published in the Journal of the American Medical Association.