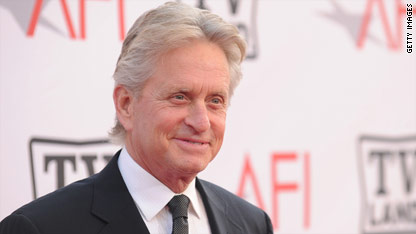 Actor Michael Douglas has a tumor in his throat, his representative revealed this week. It's unclear from the statement what type of tumor or where, exactly, it is located. The 65-year-old actor will begin eight weeks of radiation and chemotherapy treatment, the rep said.
Cancer can develop in the lower or upper part of the throat, vocal cords, tonsils or various areas of the voice box.
The toll of head and neck cancers (which includes throat cancer) can be tough – causing difficulty speaking or swallowing.
The United States has about 25,000 new cases and about 6,000 deaths every year.
Douglas' doctors expect the actor to make a full recovery, his representative said. Doctors find tumor in Michael Douglas' throat