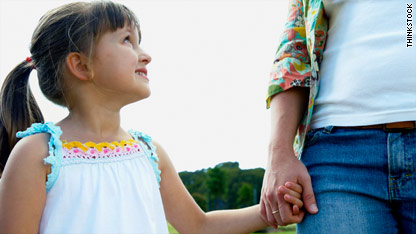 Only children show no sign of any social deficits by the time they reach adolescence, concludes a new study presented at the annual meeting of the American Sociological Association.
Researchers from the Ohio State University analyzed data from more than 13,000 students, from seventh to 12th  grade. Each student was given a roster of all the students at his or her school and asked to circle the names of 10 friends, five male and five female. After calculating how many times each student was selected as being someone's friend, the researchers concluded that only children did not suffer from any lack of social skills when compared with their peers with siblings.
That conclusion contradicts an earlier finding done by the same team in 2004. Back then, Doug Downey, professor of sociology at OSU, and a team of researchers looked at more than 20,000 kindergarten students to see if only children exhibited fewer social skills than their peers with siblings. They used teacher evaluations to conclude that only children had less self-control and fewer interpersonal skills than students with at least one sibling.
"The kindergarten study is exceptional," says Downey. "So the question that motivated this current research was, if there is a deficit [of social skills] among only children when they begin school, how would that accumulate throughout childhood?"
Downey hypothesized that he and his team would see the social skills deficit present in kindergarten-aged only children increase as those children grew older, so that by junior high school and high school, it would be seen to a much larger extent. In fact, the team found just the opposite.
"Once you've been in school for a while it may be that you've had plenty of opportunities for peer interaction and you overcome that deficit," says Downey. "That's what we found.... It looks like all of that washes out by the time [students] reach adolescence."
Downey's study may not be enough to quell the anxiety some parents of only children feel, particularly because of Downey's earlier conclusion that those children have underdeveloped social skills when they start kindergarten. But Downey believes there may be a solution.
"If we're right about the mechanism, that greater interaction throughout a child's school years causes that deficit to disappear, one thing parents could do is to look for opportunities for interaction before kindergarten," says Downey.
"Preschool, play groups – those opportunities provide great exposure to those peer interactions that would reduce or eventually eliminate that gap that we observed before kindergarten."