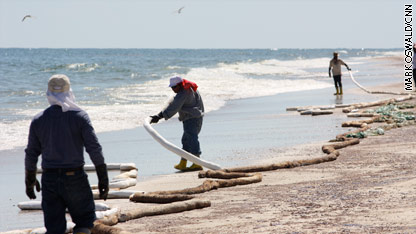 BP announced Monday that it will provide $52 million to fund mental health programs across the Gulf Coast.
The announcement comes after BP was criticized for not responding to the mental health needs of people affected by the oil that began gushing  from the company's rig the Deepwater Horizon in April.
"As part of our determination to make things right for the people of the region, we are providing this assistance now to help make sure individuals who need help know where to turn," said Lamar McKay, president of BP America in a press release. BP officials say over the past few weeks, they have been gathering information from federal and state health officials and mental health groups to determine the needs of the community.
The money will go to fund both federal and state programs.  For a complete list, click here.