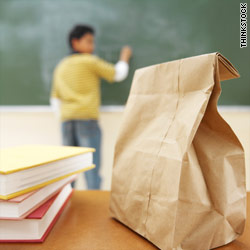 Many CNN.com readers had strong views on the subject of attention deficit hyperactivity disorder (ADHD) in response to my article. We received nearly 1,100 comments.
Our most "liked" comment (as chosen by readers) comes from JoelSP who wonders whether ADHD is a condition created for pharmaceuticals to treat:
At the risk of invoking the wrath of parents nationwide...When I was a kid in the 70's there was no such thing as ADHD and ADD. Or if there was, it got straightened out with a good smack on the butt. It blows my mind that after thousands of years of existence, all of a sudden humanity has evolved these new conditions in the past twenty years that, lo and behold, the pharmaceutical companies have a solution for. Which came first...the drug or the disease?
It is true that these developmental disorders were not as widely recognized some 30 or 40 years ago. Psychologists say that there is now much greater awareness of what attention deficit disorders are, which is why we see more of them among children. Cheryl Rode, director of clinical operations at the San Diego Center for Children, says there's probably not more ADHD now among children than ever before - it's just that there's a lot more education about it.
There's also evidence of a biological basis for ADHD that seems to throw a wrench in the argument that the pharmaceutical industry invented it. In youth with ADHD, brain maturation is delayed three years in some brain regions, on average, compared with youth without the disorder, according to a 2007 study from the National Institutes of Health. The condition may also be genetic. But there is no test, such as a blood test, to diagnose ADHD - only evaluation and assessment tools such as questionnaires, points out Garry Earles, a clinical social worker in Turner Falls, Massachusetts.
But the flip side of widespread awareness is the prevalence of misdiagnosis, which is what the experts in my story are concerned about. Just because ADHD is a real, biologically based phenomenon does not mean that every child who can't listen in class has it. There are plenty of reasons why children have problems in school. Teachers, parents, and mental health professionals alike should take care to explore all of those possibilities before assuming that a drug designed for ADHD is the best solution, even if medication seems like a quick fix, says pediatrician Dr. Claudia Gold.
Another problem, Earles writes in a letter to CNN.com, is that teachers typically do not have enough training in basic child and adolescent mental health conditions.
While they are dedicated, concerned and caring people, they have, in essence, been set up to educate these kids without any training in the issues that confront their students. In a nutshell, school systems throughout the country have become mental health clinic annexes.
Oksunny, who identifies herself as a 32-year-old woman with ADD, says culture is also to blame. "Society is less patience and tolerant of 'wild' children. We want them to grow up too fast and start thinking about getting into college before they are out of diapers. Too much pressure–our children are suffering," she writes.
A Consumer Reports Health survey found that switching schools and using drug therapy were the most effective treatments for children with the condition.