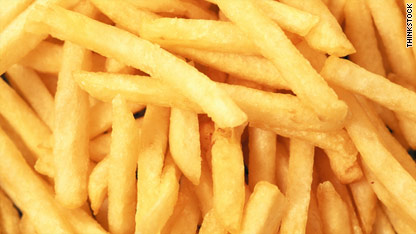 A new report in the American Journal of Cardiology suggests that fast food restaurants should offer statins – a popular class of cholesterol-lowering medications – alongside their unhealthy food.
"We propose that the fast food industry is well placed to offer advice and supplements to counteract the cardiovascular harm arising from the foods they purvey," the report said. "These companies already have an infrastructure for providing a variety of condiments... A generic statin could be added to the panoply of items in the self-service tray at little additional cost."
The study – which likened taking a statin before eating to putting on a bike helmet before biking – was based on analyses of other scientific studies, and concluded that taking the drugs could offset the risk of eating fast food just enough to render the food harmless.
"Most of the primary prevention statin regimes we examined, with the exception of pravastatin, had the strength to counteract the increase in risk caused by an unhealthy diet; or eating an additional 36 g[rams] of total fat or 2.8 g[rams] of trans fat per day – approximately equivalent to a Quarter Pounder with cheese and a small milkshake," the British researchers said in the study.
But Dr. Ralph Sacco, president of the American Heart Association, says that not only isn't the solution that simple, it could be dangerous.
"There are other things regarding obesity that are important that a statin won't neutralize, such as diabetes and high blood pressure," Sacco said. "Even though we agree statins have a lot of good evidence in reducing cardiovascular and stroke risk, there are certain risks with any medications."
The risks are relatively infrequent but include liver damage, muscle cramps and long-term muscle damage.
The British researchers concluded that the risks of eating fast food are much greater.
"Statins have been shown to be safe even at high doses," the report says. "The documented safety record of statins is substantially better than that of fast foods, which carry not only direct cardiovascular risks, but other risks due to obesity."
But regardless of whether the benefits do in fact outweight the risks,  Sacco says there are far better ways to reduce the negative effects of obesity.
"If you can control it with diet and exercise, that would be our preference rather than having to take a medicine."