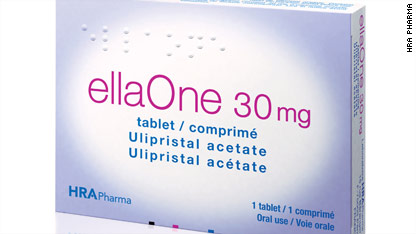 Ella, a prescription-only emergency contraceptive, has received final approval from the U.S. Food and Drug Administration, the drug's manufacturer HRA Pharma, announced Friday.
This is the first drug legally available for use in the United States that can be used within 120 hours, or five days, of unprotected intercourse or failure of some other contraceptive method. But the five-day morning after pill has been available in Europe since 2009 under the brand name ellaOne.
Women who are pregnant, or suspect they are pregnant, should not use this product, the FDA said. Women who are breastfeeding should also not use ella. Here's more labeling information from the FDA.
Watson Pharmaceuticals, Inc. will begin preparations to commercialize the product in the fourth quarter this year, according to HRA Pharma.
Ella got a nod from FDA advisers in June. Here's more on this drug.