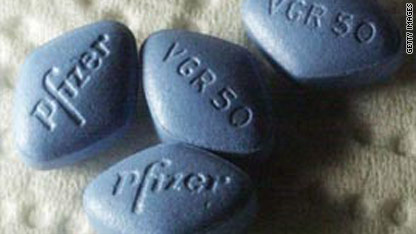 In the time of major budget crunches and layoffs in education, a teacher's union in Milwaukee, Wisconsin, is fighting for the right to Viagra.
From CNN's affiliate WISN: "The union claims that some teachers could be discriminated against by not having the drug covered by insurance."
The station also reports that the Milwaukee school system is about $30 million in debt. Erectile dysfunction pills cost about $20 to $25 a pop - that most insurance companies do not provide coverage.
The Milwaukee Journal Sentinel reported: "In 2008, the teachers' union filed a charge with the state's Equal Rights Division, complaining that not offering the drug violated the Wisconsin Fair Employment Act."
Milwaukee parents aren't quite so sympathetic about the plight of the male teachers and their erectile needs.
"It's a waste of time, let's spend time on the kids," said Deon Patton, who has children enrolled in Milwaukee Public Schools, told WISN.