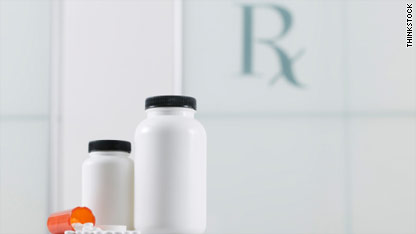 Cancer patients might not be able to buy life-saving drugs because of the economic downturn, doctors warn.
Two University of California, San Francisco doctors wrote a letter to The New England Journal of Medicine, describing what they had seen in their practice.
Three of their cancer patients had been able to keep their rare stomach cancers at bay by taking a life-saving drug known as imatinib.
Imatinib is effective in stopping the spread of the metastatic gastrointestinal stromal tumor, but it also costs $4,500 a month.
All three patients had started taking the medication in 2001 with great outcomes. But as the economy tanked, one patient had to stop taking the drugs because of decreased family income. Another patient became self-employed and had a preexisting condition, and could not pay for the medication. The third patient's small business failed in 2008 and the person discontinued taking the drug as a result. The tumor recurred in 2009, requiring emergency surgery for that patient, according to the letter.
All three had their conditions worsen, the doctors said.
Without the medication, patients would die of cancer, said Dr. Alan P. Venook, professor of clinical medicine in the division of medical oncology.
Two of the patients are back in remission and one still has a fair bit of cancer, Venook said.  Doctors and the drug maker, Novartis, worked together to get the patients back on their medication.
All three patients were participants in the drug trial that led to the approval of imatinib for treating the tumor.  Venook noted in the letter, "it is an unfortunate irony to find them now unable to afford the drug."
"Though tumor progression might have occurred in all three patients even with medication adherence, their cases illustrate that economic factors can influence the decisions that patients with cancer make about their care," wrote Venook and co-author, Dr. Robin K. Kelley.
Venook said they wrote the letter so other doctors would be aware and get in touch with patients who many not be compliant with their life-saving medication.
"I'm sure it goes on everywhere else," said Venook.