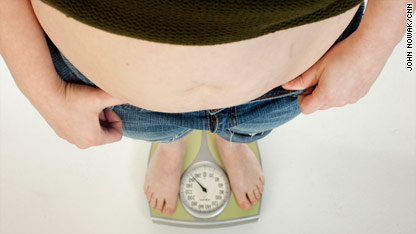 Children diagnosed with type 2 diabetes already are huffing and puffing on the playground - a new study indicates they may also be stressing and straining in the classroom.  Obese children diagnosed with type 2 diabetes performed worse on cognitive tests (tests that measure thinking ability) compared to obese children who did not have type 2 diabetes, according to a new study in the journal Diabetologia.
"Everyone talks about losing toes or problems with kidneys after having diabetes for 20 years, but no one is thinking about the brain as a site of complications," said Dr. Antonio Convit, professor of psychiatry and medicine at NYU Langone Medical Center and a member of the Nathan Kline Institute. "This is the first concrete evidence that the brain suffers complications of type 2 diabetes as early as during adolescence."
Convit and colleagues gave cognitive tests and MRI scans to 18 obese children with type 2 diabetes, and 18 obese children who did not have type 2 diabetes.  The children with type 2 diabetes scored lower on tests of learning, memory, spelling, reading and decision-making.  They also had lower IQ.
"These kids can't really learn in the same way and don't do as well in school as other obese kids [without type 2 diabetes]," said Convit. "And when compared to lean kids, they do a lot less well."
Previous studies have found similar cognitive problems among adults, but the explanation for those issues is murky. Scientists can not tell whether the cognitive problems are a result of a type 2 diabetes, or vascular problems which could also affect the brain.
Studying a younger population with type 2 diabetes - before they develop more serious health problems, paints a slightly clearer picture. The study reads in part "..in the absence of clinically significant vascular disease, there may be clear brain complications among adolescents with type 2 diabetes."
But how might type 2 diabetes - a disease usually associated with heart problems and stroke - be affecting how we think?  It helps to know how the brain functions.  The brain needs ample amounts of sugar (specifically, glucose) to operate.  If the brain was a car, the gasoline would be glucose.  Type 2 diabetes is, by definition, a problem regulating glucose.  If not enough of it reaches the brain, delicate systems that help the brain run smoothly could falter.
"What's really dramatic about this is that everyone knows that kids who are obese are very likely not to live as long as their parents," said Convit. "This adds another piece of the puzzle...the brain is also affected."
Still, a young brain is a malleable brain. And while there is no way of knowing yet whether cognitive problems can be reversed with exercise and dramatic weight loss, Convit says it certainly could not hurt.