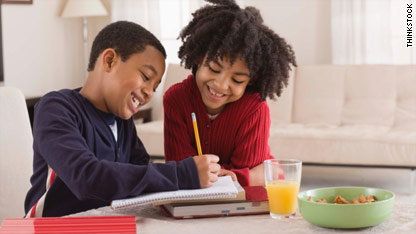 Do you have a sister who helps you through your problems?
If so, you may relate to new research showing that siblings, and especially sisters, improve mental health among adolescents.
A study led by Laura Padilla-Walker, professor at Brigham Young University, found that sisters are more protective against depression than brothers. It's not that brothers increase depression - but their presence doesn't seem to protect against depression as much, according to the results of the study.
This may be because girls talk more than boys, especially when it comes to emotions, making sisters better confidantes than brothers, she said.
Researchers did find a correlation between affection between siblings in general and the likelihood of depression, she said. Interestingly, the age difference between siblings did not matter, nor did birth order.
The study looked 10 to 14-year-olds from 395 different families, all of which had more than one child.
"Even if you're fighting, as long as you've got affection in the relationship, that protects against delinquency, protects against depression, and the strongest finding was that it promotes generosity and kindness toward others twice as strong as parenting did," she said.
Having siblings isn't always a good thing, however. Hostility among siblings is associated with greater delinquency, Padilla-Walker said. But a little fighting is normal, and can foster good relationships.
"Probably the fact that they do fight and make up, that teaches people how to self-regulate and how to deal with difficult situations," she said.
The research is part of a larger initiative called the Flourishing Families Project, which is looking at the dynamics of nearly 700 families through questionnaires and video tapes.
The study will appear in the August issue of the Journal of Family Psychology.