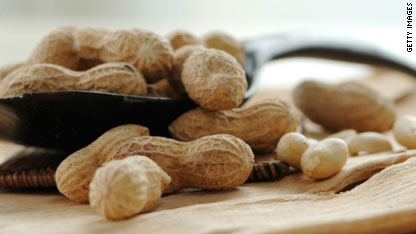 Why food allergies are on the rise is still a mystery. One idea is that in Western countries, ramped-up hygiene efforts have made it so children do not get as much exposure to different bacteria that would have helped stave off illnesses such as allergies and inflammatory bowel disease.
A study in Proceedings of the National Academy of Sciences compared the gut bacteria from 15 children in Florence, Italy, with gut bacteria in 14 children in a rural African village in Burkina Faso. The variety of flora in these two groups was substantially different, they found.
"In the developed world we have lost a lot of ancestral bacteria," said Dr. Paolo Lionetti, of the department of pediatrics at Meyer Children Hospital at the University of Florence.
The children in the African village have dietary habits similar to those of humans about 10,000 years ago when the species first discovered agriculture. The European diet, on the other hand, contains more sugar, animal fat, and calorie-dense foods. These factors may result in less biodiversity in the organisms found inside the gut of European children, the authors wrote.
One might speculate that all this may have something to do with the rise in allergies in industrialized countries, said Lionetti.
But this is just one part of the story. Here's a broader look at food allergies on the rise.