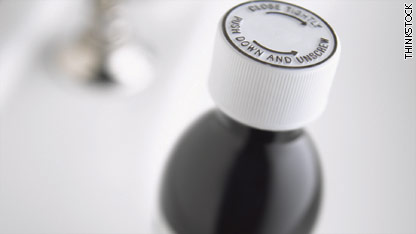 The Food and Drug Adminstration is warning people not to use a supplement that claims to treat diseases ranging from HIV to acne, after receiving reports it is making consumers sick.  When used as directed,  the FDA says Miracle Mineral Solution (MMS) produces chlorine dioxide, a potent bleach often used in industrial water treatment and stripping textiles.  
The FDA has received numerous reports of serious side effects including nausea, vomiting, diarrhea, and life threatening low-blood pressure from dehydration. 
MMS is also marketed under the name Miracle Mineral Supplement.  It is distributed on the internet by a variety of companies. Although all the products share the MMS name, the labels look different.   CNN has called the companies for comment, but so far, there's been no response.
The FDA is trying to determine how many people have used the supplement.  "At this point, we are just trying to get the word out and warn consumers," says Elaine Gansz Bobo, spokesperson for the FDA.   She says anyone using MMS should throw it away immediately. 
If you have used MMS and its made you sick, the FDA says you should see a doctor as soon as possible.  The FDA would also like to hear from you.  Click here for more information.