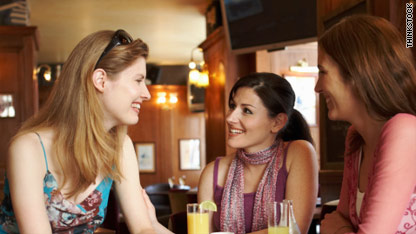 Having satisfying social relationships may be about as important as not smoking when it comes to your lifespan, a new study suggests.
It turns out that people with adequate social relationships have a 50 percent greater likelihood of survival than people who have poor or insufficient relationships. That means that having good relationships is comparable to quitting smoking in terms of survival benefit, and is a stronger factor than obesity and physical activity.
Researchers from Brigham Young University and the University of North Carolina at Chapel Hill looked at 148 different studies that examined the connection between survival and relationships. Regardless of age, sex, initial health status, cause of death, and follow-up period in the individual studies, the new analysis finds that those with stronger relationships have an increased likelihood of survival.
This principle of social relationships aiding survival has even been seen in babies, the study noted. In the mid-20th century, infants in orphanages were observed to have high mortality rates predicted by lack of human contact. Death rates in these settings substantially decreased with changes in practice and policy to promote social interaction.
One theory behind these results is that social relationships may buffer the negative effects of stressors on health, such as illness and transitions and changes in life. Social relationships may also promote healthy behaviors, in the sense that people may directly encourage each other's good habits or indirectly provide good models.
"In addition, being part of a social network gives individuals meaningful roles that provide esteem and purpose to life," the authors wrote.
As seen in the research of Nicholas Christakis and James Fowler, positive attributes such as happiness spread in social networks, as well as negative behaviors such as smoking and obesity. But they also found that people who dropped their friends who gained weight were more susceptible to obesity themselves.
The study on social relationships and mortality appears in the journal PLoS Medicine.