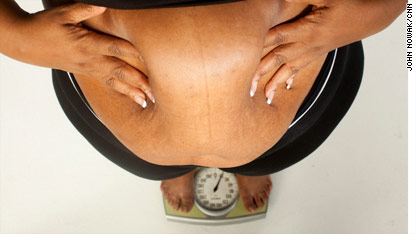 If you're in the market for bariatric – or weight loss – surgery, a new study suggests the busiest centers may be the best.
According to the study, published today in the Journal of the American Medical Association, bariatric surgery centers that see the most number of patients and do the most cases tend to have the lowest rates of complication.
"The rates of serious complications are twice as high for low volume hospitals and surgeons as they are for large centers," said Nancy Birkmeyer, Ph.D., associate professor of surgery at the University of Michigan Medical Center, and lead author of the study.
Birkmeyer and her team looked at surgical outcomes for more than 15,000 patients who underwent bariatric surgery between 2006 and 2009 in the state of Michigan. Of the total number of patients, only 2 percent had serious complications – including leaks, bleeding, infection, blood clots and respiratory failure.
One surprising study finding was that so-called bariatric "centers of excellence" did not necessarily have lower complication rates, and in some cases, actually had higher rates.
"It's important for patients to understand that hospitals that have Center of Excellence designation have met minimum standards for safety," Birkmeyer said, "but they're not necessarily the hospitals with the best outcomes."
So how can you avoid becoming a statistic? Dr. John Baker, immediate past-president of the American Society for Metabolic and Bariatric Surgery,  says just ask the right questions.
"When I operate on a patient, I've already told them that I've done this for 20 years, I've done 2,500 cases, and I've had only 8 leaks," Baker says. "Ask your surgeon: What procedures do you do? What's your experience? What are your outcomes?"
Baker goes on to say that there really is truth the old adage "practice makes perfect."
"The more cases you do, the more your whole team becomes attuned to looking for and listening for the potential signs of complication."