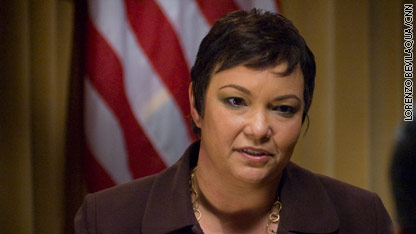 EPA Administrator Lisa P. Jackson wants her agency to consider "environmental justice" before taking action.
"Historically, the low-income and minority communities that carry the greatest environmental burdens haven't had a voice in our policy development or rule making," Jackson said in a statement.
In a letter to staffers, Jackson said her interim guidance was designed to integrate environmental justice into the "fabric" of agency decision-making, scientific analysis and rule development. Environmental justice was defined as "fair treatment" and "meaningful involvement" for low-income and minority communities.
Lois Gibbs, founder and president of the Center for Health Environment & Justice, said giving these communities a voice was only half the battle.
"EJ [environmental justice] communities need more than a voice that is essentially a cry into the wind. Communities have to have the right to say 'enough is enough' and 'no, you cannot do that in our community - we are already over burdened,'" Gibbs said in an e-mail.
Jackson's agency-wide guidance marks another chapter in the federal government's three decades old effort to understand and address environmental justice.
In 1983, the General Accounting Office (now the Government Accountability Office), looked at the siting of hazardous landfills in the Southeast and found they were uniformly located in low-income and minority communities.
In 1994, President Clinton signed an executive order to identify and address "disproportionately high and adverse human health or environmental effects of programs, policies, and activities on minority populations and low-income populations."
In 2004 and again in 2006, EPA's Inspector General concluded the agency had failed to effectively integrate that executive order into day-to-day operations.
Jackson's letter to EPA employees said the new guidance was meant to produce real change:
"Dirty air, polluted water, and contaminated lands have significant impacts on the health and economic possibilities of the people who live in overburdened communities. I have called on this U.S. Environmental Protection Agency to change … the situation on the ground."
Note:  "Toxic Towns USA," part of Dr. Sanjay Gupta's yearlong environmental investigation, re-airs Saturday, July 31, at 8 p.m. and 11 p.m. ET and Sunday, August 1, at 2 a.m. ET.