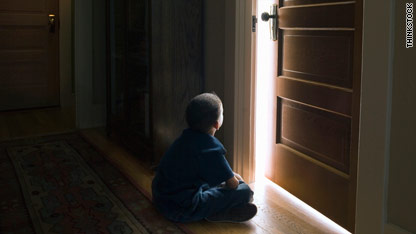 Dr. Charles Raison, an associate professor of psychiatry and behavioral sciences at Emory University, offers thoughts today on new research on diagnosing bipolar disorder in children. Every Tuesday, he answers viewer questions on mental health on CNNHealth.com.
I get a lot of reader questions on bipolar disorder, particularly bipolar in children. In fact in May we had quite an interesting conversation about whether bipolar disorder can really be diagnosed in young children and the stress and guilt that parents feel in these situations.
A new study touches upon this very issue:  How reliably bipolar disorder can be diagnosed in young people before the development of clear-cut disease symptoms (for example a full-blown mania).
Here is the problem: Looking back into the childhoods of people with bipolar disorder, one typically finds all sorts of early warning signs of future trouble, such as mood swings, depression, attention deficit type symptoms, aggression, etc. On the other hand, if we rounds up children or adolescents with these symptoms and follow them into adulthood, only a minority will go on to develop bipolar disorder. It's a case of hindsight being 20-20, but of course from a medical point of view we'd like some way of identifying at-risk individuals ahead of time with enough accuracy to justify early interventions.
Researchers from Australia have just published findings directly relevant to this question in The Journal of Affective Disorders. They reported that by applying a set of criteria based on family history, age and present symptoms they were able to identify young people who were 100 times more likely than those without these risk factors to develop a full mania over the next year.
This sounds very promising until one looks a little closer at the article. It turns out that the young people identified as being at risk were already fairly close to meeting criteria for bipolar disorder. And even in this extremely high risk group, only 22 percent went on to develop clear-cut bipolar disorder. This means that even in the highest risk group imaginable, three-quarters did not progress to full disease, at least over close to a year's follow-up.
So, I would suggest that this really highlights both the importance of accurate diagnoses on the one hand, and the risks of "jumping the gun" on the other and applying labels prematurely. What we can say for sure is that all children and adolescents with behavioral/emotional difficulties should be helped as quickly and as fully as possible, because these types of problems are so horrible in the present that they do not require prognosticating about the future to justify their treatment.