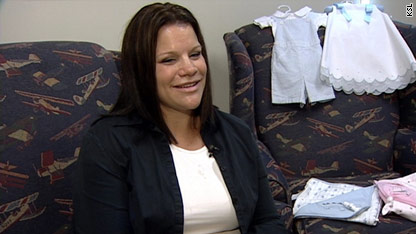 A woman who has been pregnant for more than 20 weeks is due to give birth to two babies. But they're not twins, because they're growing inside separate uteruses and one is four days older.
Angie Cromar, a Murray, Utah, woman, was born with two uteruses, according to CNN affiliate KSL.  The condition is known as uterus didelphys.
Read and watch her video here.
CNN.com spoke with Dr. Peter Greenspan, an associate chairman in the department of obstetrics and gynecology at the University of Missouri-Kansas City School of Medicine, about the condition. He is not involved with Cromar's care.