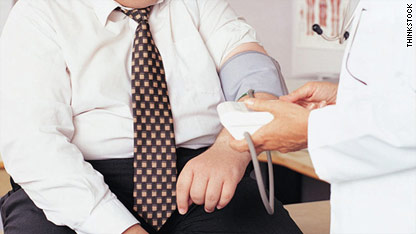 Could the obesity epidemic be leading to a boom in business for U.S. specialty medical suppliers?
A June 2010 survey from the medical supply contractor, Novation, which includes hospitals in the University HealthSystem Consortium and VHA member health care organizations, found that a majority of the facilities had purchased at least one type of bariatric equipment including lifts, beds, stretchers or transfer devices to accommodate the rise in morbidly obese patients, people with a body mass index of 40 or greater. Nearly 80 percent of the hospitals also reported using special wheelchairs, walkers and blood pressure cuffs for larger patients. The supplies, though needed, are also very costly.
"The cost of these supplies is significantly more compared to standard supplies with bariatric beds costing more than $20,000 more, and bariatric wheelchairs costing almost seven times as much," the researchers explain.
Millennium Research Group, a Canada-based medical analysis group, estimates that U.S. hospitals will spend more than $1.2 billion by the end of 2011, purchasing supplies to accommodate the obese patients.
"It's definitely a growing market," says Tiffanie Demone, a senior analyst with MRG. She says their analysis indicates that a standard hospital table now accommodates patients up to 600-pounds, and runs about $30,000 USD. The price of a bariatric sized table, for patients weighing up to 1,000 pounds, jumps to just under $45,000 USD, she says.
"There's definitely a necessity based on the rising obesity levels in the U.S. That alone is fairly substantial."
According to the Centers for Disease Control, 34 percent of adults age 20 and older are obese, and the American Society of Metabolic and Bariatric Surgery estimates that around 220,000 obese Americans underwent bariatric surgery– a  common type of weight-loss surgery–  in 2009.
In a report on Medical Care for Obese Patients, the NIH encourages hospitals to "create an accessible and comfortable environment" for morbidly obese patients who may often avoid preventive care. This concern remains a priority for public health officials, however, the costs remain equally concerning for many hospitals and insurance companies.
In the Novation survey, for example, 80 percent of the hospitals indicated that purchasing or renting special beds accounted for the greatest spending increase at their facility. A 2009 study by the CDC and the non-profit research group, RTI International, found the direct and indirect costs of obesity could be as high as $147 billion annually. [Read more: Fact Check – The Cost of Obesity]