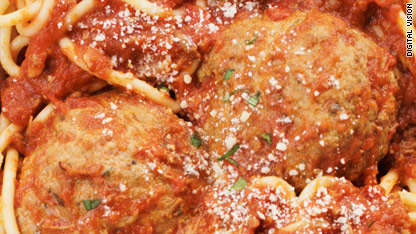 What do Eric Shanteau, Scott Hamilton, and Lance Armstrong have in common (besides being better athletes than most of us)? They're some of the nearly 170,000 men living in the United States who have survived testicular cancer, which usually affects young men ages 15 to 40.
It's not common but it is one of the most curable. According to the American Cancer Society, a man's lifetime risk for developing testicular cancer is one in 300. His risk of dying from the disease is fortunately much lower, at one in 5,000. And once he has been declared to be "cancer free,"his five-year survival rate is roughly 95 percent or higher.
That's a happy statistic for our foodie pals at Eatocracy. They're celebrating a friend's good news that he has beaten his own bout of the disease. To celebrate, they're having a ball with some aptly themed recipes and asking for your favorites. Go ahead and share your own! And while you're at it, now is the perfect time to remind the men in your life about the importance of prevention and screening for testicular cancer at least once a month.