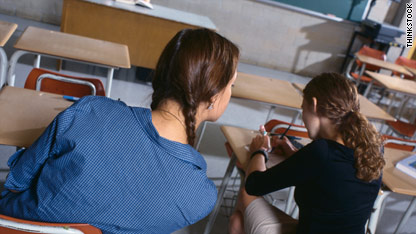 Drug therapy and making a switch in schools- to one better prepared to work with children with attention deficit hyperactivity disorder – are the most effective treatments for those with the condition, a Consumer Reports Health survey finds.
The analysis included parents of more than 900 children or adolescents under the age of 18 who had ADHD, which is characterized by excessive and prolonged inattentive behaviors, hyperactivity and impulsivity. The CDC estimates that 4.5 million children aged 5-17 in the U.S. had an ADHD diagnosis in 2006.
Turning to medications is common among families dealing with ADHD. According to the survey, 84 percent at least try them and a third of parents said the drugs helped when it comes to academic performance and school behavior. They also modestly helped with behavior at home and in social relationships.
"I think at some point it comes up as a possible treatment as it should," said Dr. Orly Avitzur, medical adviser for Consumer Reports and practicing neurologist,  "because there are times when the effects of medication are very dramatic in a child who is very inattentive, unfocused and hyperactive; they can become basically a different person when it comes to the ability to pay attention, concentrate and so forth."
But not all parents were satisfied, Avitzur points out. The side effects to consider include a decreased appetite, sleep problems, weight loss, upset stomach and irritability. Just over half of the parents surveyed said that if they had to do it all over again, they strongly agreed that they would have their kids take medications.
Nondrug strategies, including switching schools, also worked well for some parents and children.
"Some schools are more attuned (to ADHD) than others," Avitzur said.
If switching schools is not an option for your child, having an advocate within the school such as a counselor may help.
"The biggest problem with ADHD is that parents fear a deterioration in academic performance, and I think getting the school to work with you and the child is a fundamental strategy that can be of great help. You also need the feedback of what's happening at school. Have a close back and forth with the teachers to see what's working and what isn't working," Avitzur added.
Avitzur said parents need to know that it takes a team of specialists to get the best results for your child- from pediatrician to a psychologist or tutor who understands ADHD.
Visit Consumer Reports Health for the entire survey and information about ADHD medications.