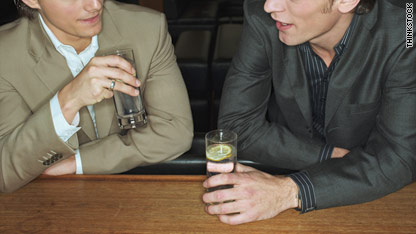 It's one of those things that doesn't happen often, but when it does, it garners headlines.   A few years ago CNN  reported on a California doctor who was accused of negligence and malpractice due to his drinking.  One of his patients claimed he had been arrested for DUI, for which he was later convicted, while on the way to treat her.  The doctor said he never treated patients while under the influence of alcohol.  However there were other complaints and California eventually revoked his medical licence.
A  study this week Journal of the American Medical Association, looks at if doctors feel a responsiblity to turn in colleagues who exhibit behavior that may put patients at risk.  64 percent of doctors agreed they had a professional responsibility to report other doctors who are impaired or incompetent to practice medicine.  Only 69 percent said they were felt prepared to effectively deal with an impaired colleague in their practice.
Furthermore, 17 percent of the doctors who took the survey said they had direct personal knowledge of an impaired or incompetent colleague in their hospital, group or practice.  Only 67 percent of these physicians reported it. Why?  According to the study, doctors said they thought someone else was taking care of it or that nothing would come of the complaint.   They were also afraid of retribution.
According to Dr. Matthew Wynia of the Institute for Ethics at the American Medical Association, the number of physicians who say they know of an impaired or incompetent colleague may be exaggerated.  "One of the problems of interpreting this data is that stories do get around," says Wynia.  "If there is a doctor in town with a drinking problem and it interferes with their work chances are every doctor in town knows the story," he says.
Still, says Wynia, when these things happen, it's important to take it seriously.  So what can a patient do if they suspect their doctor has been drinking on the job?  There are a number of options, says Wynia.   If your doctor is connected with a large hospital or practice, reach out to the patient advocate office or ethics committee.  "Almost every hospital in the country has one.  They will investigate," says Wynia.  If you are dealing with a doctor who is a small practice, if you feel comfortable, you should talk to his colleagues.  "It would be perfectly reasonable to talk to his partners," says Wynia.
Finally, if you feel like you can't or that no one is listening to your concerns, contact your state medical board. You can file a confidential complaint, but also know whatever the board finds will also be confidential.  Bottom line, says Wynia, speak up.  " That person needs help.  You are not doing anyone a favor, including them."