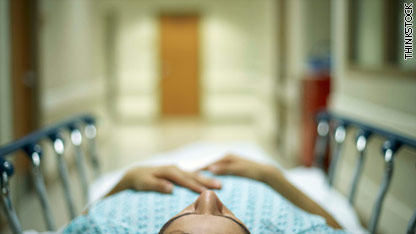 For the 20th year in a row, Johns Hopkins Hospital ranks No. 1  in U.S.News and World Report's annual guide to America's best hospitals. Next to top the list were the Mayo Clinic, Massachusetts General Hospital, the Cleveland Clinic and Ronald Reagan UCLA Medical Center.
The hospital guide evaluated most of the medical facilities in the nation, except military hospitals, to rank the best in 16 specialties from heart surgery to cancer. Out of almost 5,000 hospitals considered, 152 made it to top ranking status and 14 were chosen for this year's honor role, or most elite category.
A hospital's ranking is based on reputation, death rates, patient safety and care-related factors such as nursing and patient services. This guide is particularly useful for patients who need the most demanding procedures or high-stakes care, requiring the best in technology and expertise.
"Those hospitals are accustomed to seeing the sickest patients day in and day out," says Avery Comarow,   U.S. News and World Report's health rankings editor
Patients can also look up hospital ratings in one or more of the 16 specialties highlighted in the report such as diabetes, arthritis, kidney disorders, brain tumors, psychiatric illness, and others.
The magazine's  top three hospitals for cancer care are: the University of Texas M.D. Anderson Cancer Center, Memorial Sloan-Kettering Cancer Center and the Mayo Clinic in Rochester, Minnesota. Its best providers for diabetes patients are the Mayo Clinic, Massachusetts General and Johns Hopkins.