July 15th, 2010
06:50 PM ET
An FDA advisory panel voted Thursday to recommend the rejection of Qnexa, a new diet drug that is a combination of two older medications. The vote was 10-6, with members apparently most concerned about the rate of cognitive and psychiatric side effects.
The hard-to-pronounce medication – call it "Qui-nex'-uh" – was developed by the company Vivus, and is a combination of two more familiar drugs. One, phentermine, is an amphetamine that made up the "phen" half of Fen-Phen, the diet drug that was pulled from the market in 1997 after some users died of heart valve problems. An FDA review of Qnexa blamed "Fen" – fenfluramine – for the deaths.
---
July 15th, 2010
06:35 PM ET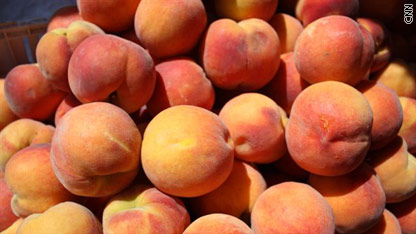 The Alliance for Food and Farming,  a non-profit group of farmers and producers, released a report Thursday challenging the Environmental Working Group's  list of fruits and vegetables you might want to stay away from. The list was released by EWG more than a decade ago in a report titled "Shopper's Guide To Pesticides In Produce." It's called the '"Dirty Dozen of Produce "and details fruit and vegetables that are healthy versus those the group alleges are packed with pesticides.
The Dirty Dozen, starting with the most contaminated, is celery, peaches, strawberries, apples, blueberries, nectarines, bell peppers, spinach, cherries, kale/collard greens, potatoes and imported grapes. And according to EWG, if you're eating five fruits and vegetables daily from the Dirty Dozen list you're consuming on average 10 pesticides a day.
---
July 15th, 2010
04:23 PM ET
Hospitalizations from 3 preventable waterborne diseases – Legionnaire's disease, cryptosporidiosis and giardiasis – could cost the U.S an estimated $539 million dollars each year, finds new research from the Centers for Disease Control and Prevention.
"Waterborne disease in the United States continues to be a significant national problem, accounting for millions of cases annually," write the authors in the report, which was presented Wednesday at the International Conference on Emerging Infectious Diseases.
"When people think about these diseases, they usually think of a simple case of diarrhea," says Michael Beach who heads water and environment Activity for the CDC's Division of Parasitic Diseases.  Beach says diarrhea is a "nuisance",  but both patients and public health officials should be aware that's not the only concern.
---
July 15th, 2010
01:59 PM ET
The New York Times is running a thought-provoking piece in the Magazine this weekend called "The New Abortion Providers."
It gives an in-depth look at young doctors who provide abortions today, successors to a generation who in the years after Roe vs. Wade had found themselves increasingly set apart from mainstream medicine.  Today's providers have sought  to make abortion part of their broader medical practice. They work at universities, so that they don't encounter daily crowds of protesters. If these doctors succeeded in making abortion more mainstream and esteemed in the medical profession, the article asks, "would the politics surrounding it finally change?"
Abortion providers used to be mostly male, but today women are the main force behind providing abortion, the article says.
Read the full story here.
---
July 15th, 2010
01:28 PM ET
New private health plans after September 23 are required to cover certain preventive services for free under the health care law.
This means that these new insurance plans may no longer charge patients  copay, coinsurance or deductible for these services when they are delivered by a network provider.  Note: This applies to you and your family only if you enroll in a new health plan on or after September 23. FULL POST
---
July 15th, 2010
10:31 AM ET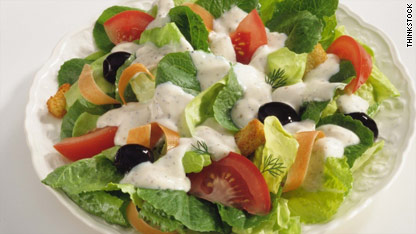 Romaine lettuce salads from the Fresh Express brand are being recalled by both U.S. and Canadian food safety agencies, because the products may be contaminated with E. coli.
The recall was initiated by the company, Fresh Express Incorporated, which is based in Salinas, California. No illnesses have been reported in association with the recall.
---
July 15th, 2010
08:39 AM ET
Would you give your life for your country? What about your religious group? Your soccer team?
Some people feel a shared essence with a group they're part of  and feel that just as they make the group strong, the group gives them strength too. For better or worse, some perceive such a strong tie that they would be willing to commit extreme acts, including self-sacrifice, in order to save other group members, psychologists say.
---
---



Get a behind-the-scenes look at the latest stories from CNN Chief Medical Correspondent, Dr. Sanjay Gupta, Senior Medical Correspondent Elizabeth Cohen and the CNN Medical Unit producers. They'll share news and views on health and medical trends - info that will help you take better care of yourself and the people you love.