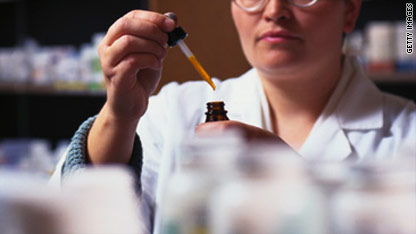 A pharmacist who spent decades mixing chemo, a poison used to stop cancer, wondered if her occupation which required her to mix those drugs caused her to develop the condition, reports InvestigateWest, an investigative journalism nonprofit.
Sue Crump who died of pancreatic cancer in September at age 55,"was one of thousands of health care workers who were chronically exposed to chemotherapy agents on the job for years before there were even voluntary safety guidelines in place," according to InvestigateWest.
The list of chemicals Crump worked with included cyclophosphamide, doxorubicin, fluorouracil, methotrexate.
The report raises troubling questions about "secondhand chemo," in which medical workers who often come into contact, mix and deliver hazardous cancer drugs, could face health dangers.  For more, read the story.