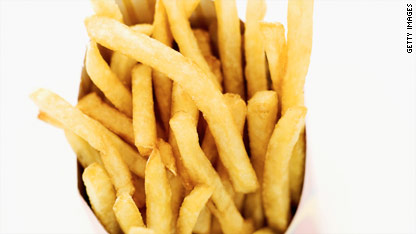 How should the government carry out new requirements for all chain restaurants (that have more than 20 locations) to display calorie information on menus?
The Food and Drug Administration is seeking public comments on the new federal law that requires calorie content and nutritional information for foods sold in restaurants and vending machines. This was part of the sweeping health care reform law that passed in March.
Health care reform also touches tanning beds, restaurant menus
The FDA has the task of establishing more specific rules that go into effect March 2011. Read more about it here.
Here's where you can go to submit your comment:
Go to Regulations.gov electronically
1. Choose "Submit a Comment" from the top task bar
2. Enter the docket number FDA-2010-N-0298 in the "Keyword" space
3. Hit "Search" button