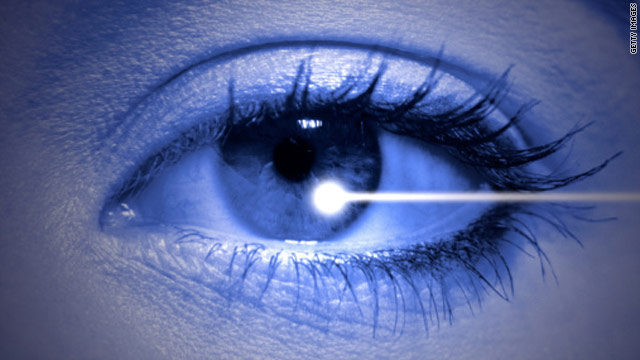 The U.S. Food and Drug Administration this week approved the first implantable miniature telescope for the eye, to treat macular degeneration.
The device helps patients with end-stage, age-related macular degeneration, the leading cause of severe vision loss in Americans older than 60
After being placed into one eye, the device acts as a telescope by replacing the natural lens and magnifies and projects images onto a healthy portion of the retina, according to the FDA.  The non-implanted eye is used for peripheral vision. Read the announcement here
About 8 million people in the United States have macular degeneration, a condition that damages the center of the retina – called the macula - causing vision problems.
For more on macular degeneration.
The implantable miniature telescope is inserted in patients who are 75 years and older with severe to profound vision impairment.
In clinical trials, 90 percent of the 219 subjects gained some visual acuity.  But the treatment comes with risks, warned the FDA.  It is a large device that can lead to cell loss in the cornea.  The manufacturer, VisionCare Ophthalmic Technologies Inc., has agreed to include a detailed explanation of the risks associated with its implantation.
The company must also follow up with the subjects for another two years and conduct a new study of 770 subjects to monitor adverse events for five years after implantation.