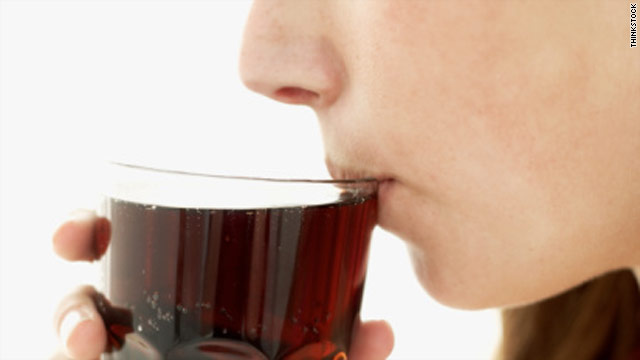 They may contain zero calories, no sugar and provide an energy boost, but diet soda could drain calcium and phosphorous from your body, according to a preliminary study presented at a medical convention.
A small study from the Walter Reed Army Medical Center reported that healthy women who drank diet cola excrete more calcium and phosphorous than non-cola drinkers.
The findings were presented by Dr. Noelle Larson in a presentation at the annual meeting of the Endocrine Society in June and focused only on diet soda.  She focused on diet cola mainly because of her own informal observations that young women tend to drink large amounts of diet cola.
In the study, 20 health women were randomized to drink 24 ounces of water or diet cola on two days.  Their urine was collected up to three hours later.
Those who drank diet cola excreted more calcium and phosphorous than the control group. The mean calcium excretion three hours after drinking cola was 6.85 milligrams higher than after drinking water. Mean phosphorous excretion was 41 milligrams higher in the cola group than the control group, according to the abstract.  Calcium and phosphorus are both important nutrients that work together to build strong bones and teeth.
Previous studies have reported that cola drinkers (both diet AND regular soda) have lower bone mineral density and increased fracture rate compared to non-cola drinkers.
"Our study suggests that diet cola ingestion may result in a negative calcium balance acutely in young, otherwise healthy women," wrote Larson and her colleagues in the abstract.  "This may help explain the clinically observed decrease in [bone mineral density] and increased fracture rate in women who consume these drinks regularly."