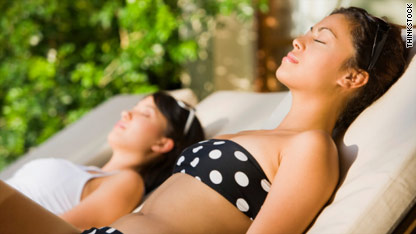 Beep.  Beep.  Your phone can tell you it's time to reapply sunscreen before you turn tomato red.
Here are some apps rated by users on Apple's online store in sunburn protection:
Retrieves the near-real time data of the UV radiation for your location,  calculates the time you can safely expose to sun.
Offers local UV index forecasts, custom sunscreen reapplication reminders, individualized product recommendations, coupons, sun protection tips.
Gives you UV Index for your location and any location in the United States you specify.
The scars of lingering too long in the sun have been chronicled on this iReport wall of pain.