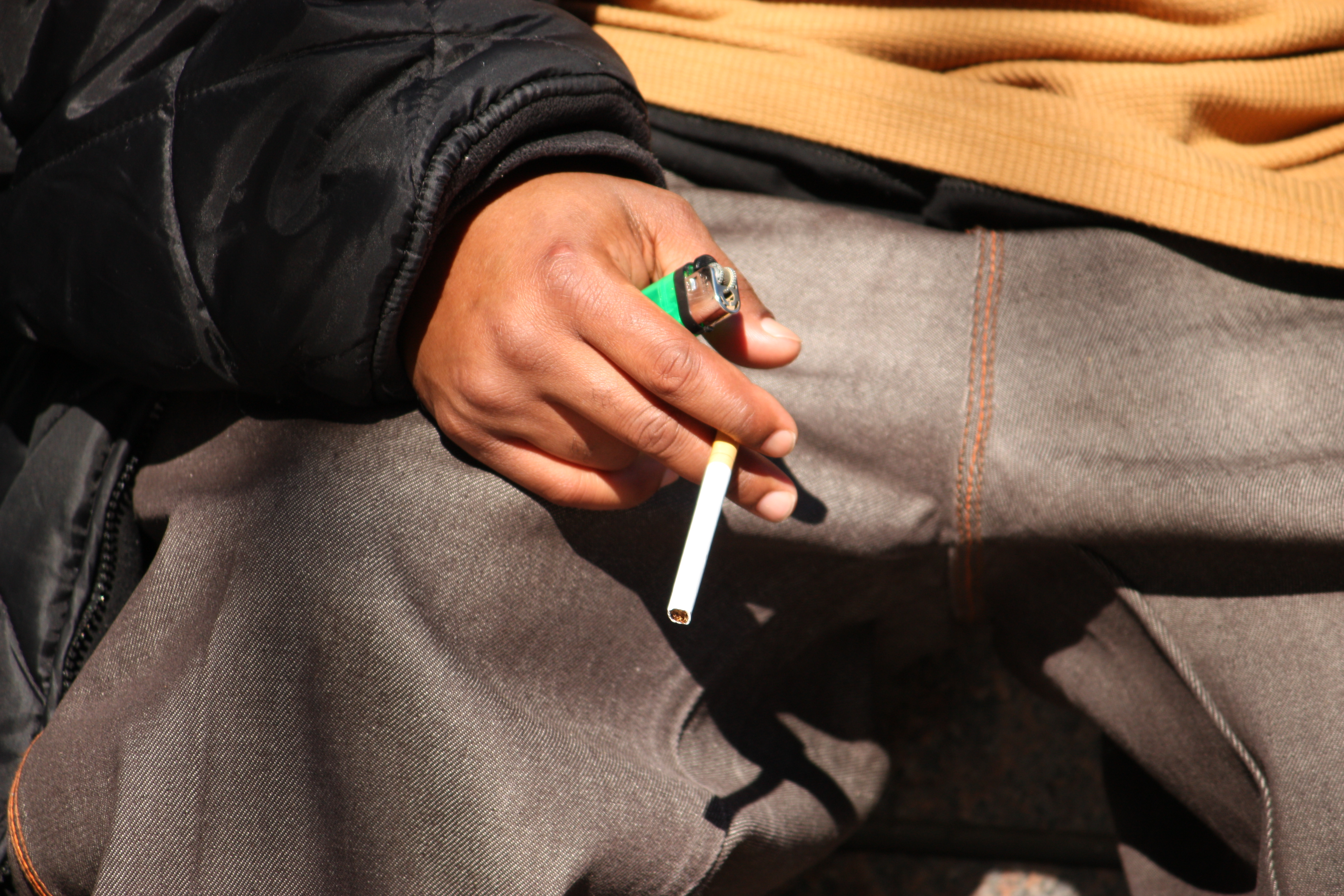 A startling disparity exists between the smoking rate in the lesbian, gay, bisexual and transgender community compared to the general population, concludes a new report released by the American Lung Association.
Researchers combed through more than 40 separate analyses to determine that lesbian, gay, bisexual, and transgender people are more likely to use tobacco. Specifically, gay men are nearly two and a half times more likely to develop a smoking habit than straight men. Lesbians are twice as likely compared to straight women, and people who are bisexual appear to have the highest risk of all.
To be clear, no one within the LGBT community is more prone to smoking because they're gay. The elevated risks are the result of common factors that are magnified within the LGBT community, namely stress and aggressive marketing techniques by tobacco companies.
The tobacco industry has been a prevalent advertiser in the LGBT community for decades, with a heavy presence in bars, clubs, and newspapers that cater to that population. While tobacco advertisements have nearly disappeared from most mainstream publications, the American Lung Association says that's not the case for LGBT newspapers and magazines. They also argue that direct marketing of tobacco products seems to happen more frequently within LGBT bars and clubs.
"It sort of blows me away, actually", says Bill Blatt, lead author of the America Lung Association report and the Director of Tobacco Programs there.
"Early on...one of the reasons [LGBT] papers were able to keep publishing was because of [the tobacco industry's] constant advertising. But tobacco is a product that when used correctly and as directed, will kill you. Today it's not that the industry is being loyal to this community, they're targeting this community."
"We market to all informed adults," says David Howard, spokesperson for the RJ Reynolds Tobacco company. "It's important that people in this alternative lifestyle... who are adult tobacco consumers, like any other adults, should consider and weigh the health risks associated with using tobacco products. They, just like any other adults, are certainly aware of the risks and can make informed decisions."
Stress is another common risk factor that affects the LGBT community. The American Lung Association says people with different sexual orientations suffer a unique stress from the stigma and homophobia they're regularly confronted with.
"Especially youth," says Blatt. "When they feel pressure or stigma because they're gay, they've been thrown out of their house, they're afraid of being bullied, they pick up smoking for a mental break. Obviously it's a terrible way to take a mental break but it's something that people do."
Blatt hopes that advocates for the LGBT community will consider its high smoking rate as a public health priority.
"Everyone who works on either LGBT issues or tobacco control issues needs to do what they can to help address this problem," he says.
The report is part of the American Lung Association's "Disparities in Lung Health" series.