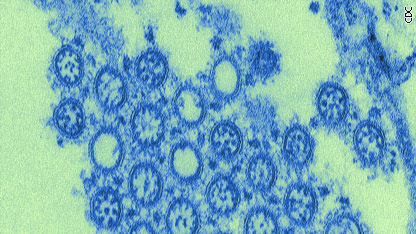 An estimated 40 million doses of H1N1 vaccine expired Wednesday and will be thrown away, the U.S. Department of Health and Human Services,  says. Federal officials say the expired vaccine accounts for nearly 25 percent of the 162 million doses of swine flu vaccine that were available for public use. The vaccine will be crushed and then incinerated.
According to HHS, an estimated 90 million doses of the vaccine was dispensed in 2009-2010. Eighty million Americans were vaccinated–about 25 percent of the population–children under 9 years old got two doses. Approximately 32 million doses remain in storage, set to expire at various times next year.
Manufacturing the vaccine in large numbers was justified, says HHS spokesperson Bill Hall. "Our decisions regarding vaccine production were in line with the existing threat at the time such decisions were made. Although there were many doses of vaccine that went unused, it was much more appropriate to have been prepared for the worst case scenario than to have had too few doses. As we have said repeatedly, the risk of influenza disease is far greater than the risk of vaccination either for seasonal or pandemic influenza."
For the upcoming flu season, manufacturers expect to produce about 175 million doses of the 2010-2011 seasonal vaccine that will include the 2009 H1N1 strain. But HHS is encouraging states to keep any H1N1 vaccine they have in stock in the event cases begin to spike before that seasonal vaccine is available.