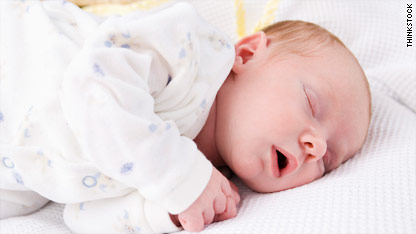 Scientists have found another reason that women should avoid alcohol during pregnancy: It could affect their sons' ability to father their own children in the future.
Researchers in Denmark found prenatal exposure to alcohol may lead to long effects on a fetus' sperm quality.
More than 20 years ago, nearly 12,000 pregnant women in Denmark answered questionnaires about their health and lifestyle, including how much alcohol they were consuming. About five years ago, researchers tracked down 347 adult sons (ages 18-21 years) of those women and tested their semen and blood.
According to the Mayo Clinic, a sperm count of 40 million semen per milliliter indicates increased fertility. This new study found when moms drank four to five alcoholic beverages per week during their pregnancy, their sons later had sperm concentrations of about 25 million per milliliter, which was about 32 percent lower compared with offspring of expectant mothers who did not drink alcohol during their pregnancy, according to lead study author Dr. Cecilia Ramlau-Hansen.
She is the senior researcher at the Department of Occupational Medicine, Aarhus University Hospital in Denmark and presented her research at the European Society of Human Reproduction and Embryology (ESHRE) conference in Rome on Tuesday.
Ramlau-Hansen says to her knowledge, this is the first study to see this kind of connection between maternal alcohol intake and "the future semen quality in sons."
But she quickly adds that more research is needed to confirm these study results because this was just an observational study, which cannot conclusively say alcohol causes lower sperm concentrations.
Dr. Diane Ashton,  deputy medical director of the March of Dimes, isn't surprised that alcohol would have an effect on male reproductive organs because other research has shown fetal exposure to alcohol can lead to birth defects and behavioral problems.
She says he findings of this study are significant enough to warrant more research."It adds to the argument not to drink during pregnancy," says Ashton.